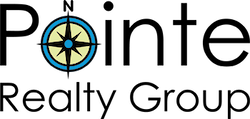 Happy Halloween! We hope you have a SPOOKTACULAR day full of treats, not tricks!
Monthly Team Meeting
We are so proud of our team for showing their support for Breast Cancer Awareness Month by wearing pink to our team meeting. It's moments like these that remind us of the amazing people we have on our property management team. They are not only skilled and experienced, but also compassionate and dedicated to serving our customers. If you're in need of a property management team that will go above and beyond to manage your property, don't hesitate to contact us today.
We also want to express gratitude to Luca's Italian Restaurant for hosting us for our October team lunch meeting. Their hospitality and delicious food made our meeting even more enjoyable. We're lucky to have such wonderful partners in our community who support our team and our mission.
| | |
| --- | --- |
| Please click the link below to explore our current long-term rental properties. Our team is prepared to provide you with any assistance you may need during your search. Thank you for considering our services and working with our team. | Looking for a property management team? Discover the advantages of hiring me and my team to manage your property. We specialize in managing properties of all kinds - residential, multi-family, or commercial - and are equipped to handle even the most complex situations. With our expertise and experience, we are committed to providing you with exceptional service. Click below to read more. |
A Note From Kim
To our tenants,
I would like to remind each tenant that with fall approaching now is the perfect time to ensure that water hoses are disconnected from the home, and we do recommend a foam faucet cover to protect outdoor faucets from freezing. They can be purchased at Amazon by clicking here.
It's a good practice to close off the vents in winter. Doing so prevents the dry, cold winter air from freezing the pipes inside the crawl space and helps make the home more energy efficient by keeping cold air out.
A Friendly reminder that if your lease requires you to clean your gutters, we ask that you ensure they are kept clean.
We cannot thank our Owners and Residents enough for choosing to work with Pointe Realty Group and our Property Management Team. Please know that we value your business. For any further inquiries or concerns, please do not hesitate to contact me at:
Kim@PointeRealtyGroup.com
Cell: 434.865.0058
Office: 434.447.5600
Facebook
Submitting a Vacating Request

As a reminder to our tenants, upon the end of your lease, if you plan on vacating the property, you must submit a vacating request by the 1st of the vacating month. You can find the request form in the tenant portal under "contact us," or by clicking the link below. It is important to note that when submitting your request, you must also provide a forwarding address. We strongly encourage tenants to have their deposit returned via direct deposit to ensure compliance with our Security Deposit Policy.

To ensure that the full deposit is returned and to avoid further expenses and administrative fees, use the security deposit policy as a checklist. This is critical information that guides you through the move-out process. For more information regarding the move-out process and recommendations, please contact Evelyn Salazar at Evelyn@PointeRealtyGroup.com.

Thank you for your cooperation in this matter.
Leave us a Review!

As part of our commitment to delivering exceptional customer service, we kindly request that you take a moment to leave us a review. Our Property Management team is dedicated to ensuring that your rental experience is not only easy, but also enjoyable. Your valuable feedback is crucial to our continuous improvement, and we greatly appreciate any positive comments you may have. Thank you for entrusting us with your rental needs!
Tenant Rent Reminder

Paying your rent on time each month is KEY to being a great tenant! As a reminder, rent is due each month by the 5th. We want to emphasize the importance of paying your rent on time as Pointe Realty Group reports on-time payments to Equifax. This allows for future creditworthiness.

If you cannot pay your rent by the 5th, we request you email Logan Pearce at Logan@PointeRealtyGroup.com to request a late payment. Pointe Realty Group along with the landlords we represent, require tenants to adhere to the lease terms, as it is a legally binding contract.
Tips from Evelyn

In the past month, our team has been extremely busy! Our hard work has resulted in the successful rental of 11 homes in just one week, thanks to the efforts of myself and Patrick Sasser. As a result, we are actively seeking new properties to add to our portfolio.




We kindly request that if any of our tenants know of anyone who is seeking a reliable property manager and rental services, to please refer them to us. Our team is dedicated to providing exceptional service, and we would be more than happy to assist with any rental needs. When contacting our office, please ask to speak with either myself or Patrick Sasser.




Thank you for your continued support, and we look forward to serving the community with our top-notch rental services.
Tips from Logan

We understand that collecting your keys on move-in day can be an exciting experience. To ensure a seamless and efficient move-in process, please make sure that you have followed the move-in instructions provided in your email. It is crucial to carefully read the instructions to prevent any confusion or delays on your move-in day. Our team is dedicated to making your transition into your new home as smooth as possible, and we look forward to welcoming you!




Maintaining indoor air quality is essential during the cooler months. Remember to replace your home's air filter regularly to ensure efficient operation of your heating and cooling system. A clean air filter helps to improve indoor air quality by trapping allergens, dust, and other particles. It's recommended to replace your air filter every 1-3 months, depending on the type of filter and living conditions. Frequent replacements may be necessary for those who suffer from allergies. Don't forget to check your filter's condition regularly and replace it when it's dirty to keep your home's air clean and your heating and cooling system running smoothly.
Local Happenings
Are you ready to enjoy the best of the fall season? We've got some exciting events happening in our area that you won't want to miss! From pumpkin patches to Halloween-themed activities, there's something for everyone.
South Hill Trick-or-Treating.
Just a reminder, Trick-or-Treating in South Hill will be Tuesday, October 31st from 6:00pm - 9:00pm. Happy Halloween!
Parrish View Farms.
Parrish View Farms will be celebrating their 15th anniversary this fall! Please visit and support your local business. They have plenty of food and activities for you and your family. Parrish View Farms is located in Kenbridge, VA. See more information on their website here.
Pappy's Haunted Trails.
Get ready to scream your heart out at BecRon Farms and experience the ultimate thrill! Explore 12 acres of spooky, haunted trails and a creepy corn maze that will leave you trembling in fear. Visit them every Friday & Saturday starting October 6th. Get your tickets here.
Featured Rental Properties
Our property management team is ready to help you find your dream rental. For a complete list of our current rental properties, visit PointeRentals.com or our Facebook for daily updates. When visiting our website, you can search our current availability or enter in your search criteria to find your perfect rental.
Move-In Special

Discover your dream home in the charming town of Boydton, VA! This newly built duplex includes 2 bedrooms and 1 bathroom. Water, electricity, internet, and lawn maintenance are all included, putting your focus on more of what you love. Contact us today to take advantage of an unbeatable move-in special. You'll receive $350 off of your first month's rent! This incredible offer won't last forever, so act now and make your move to Boydton!

Newly Renovated

Don't miss out on this amazing opportunity to call this newly renovated, spacious 2 bedroom, 2 bathroom home in South Hill, VA yours! With a covered porch and an outdoor storage shed, this home offers the perfect blend of comfort and convenience. Plus, its location just off Highway 58 and near Interstate 85 makes commuting a breeze. Hurry, this one-of-a-kind home won't be available for long. Contact us now to schedule a viewing and make this dream home yours today!
Lawrenceville Charmer

Don't miss your opportunity to live in a newly renovated house with all the amenities you need! This 4 bedroom, 1 bathroom home located in Lawrenceville, VA features beautiful hardwood floors throughout & a kitchen equipped with brand new appliances, including a range, refrigerator, and dishwasher, making meal preparation a breeze. Contact us today while this home is still available! ⁠

Ranch-Style Home

This beautiful 3 bedroom, 2.5 bathroom ranch-style home is located in Lawrenceville, VA. It comes with tons of space that includes living room, dining room, office, large walk-up attic, full finished basement with workshop, den, and laundry room. Enjoy the screened porch, covered carport, and 1 car detached garage. Contact us today to learn more!
Pointe Realty Group Vacation Rentals

Your next vacation starts with us at Pointe Realty Group Vacation Rentals. We specialize in vacation rentals at Lake Gaston, Kerr Lake and beyond! Book your stay at one of our amazing vacation properties by visiting our website here.




Stay connected via Facebook and Instagram for the latest in our vacation rental news.

Subscribe to our newsletter by clicking here!




Pointe Realty Group Vacation Rentals

201 S. Main St. Warrenton, NC 27589⁠
p. 252.241.1164⁠

e. Info@PointeVacationRentals.com⁠ www.PointeVacationRentals.com
#RentwithKim #PointeRealtyGroup #PointeRentals #SouthHillRentals#LakeGastonRentals