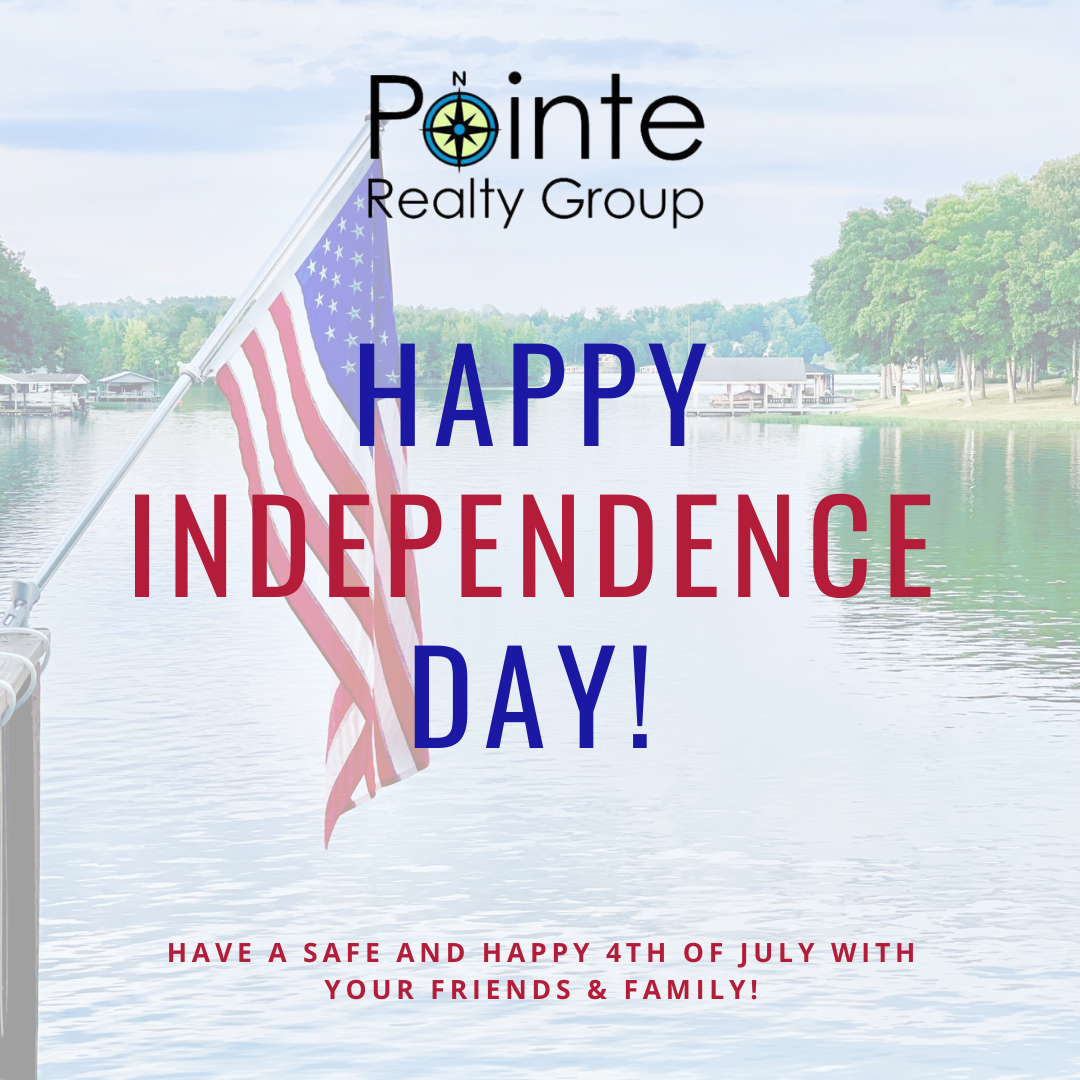 Happy 4th of July.
We hope you and your family have a fun and safe Happy 4th of July!
Free Rental Analysis.
Did you know? We offer a free rental price analysis on your property! If you've been thinking about renting your residential, multi-family, and/or commercial property, the time is now! Click 'learn more' below to receive your free analysis today & let our highly experienced team manage your rental property. With our team, you will receive a full range of property management services tailored to you as an investor, homeowner, or landlord.
Welcome, Logan Pearce.
Help us welcome Logan Pearce to our Pointe Realty Group Team where he will serve as our Assistant Resident Service Coordinator. Logan joins our team with a deep interest in Property Management who loves being faced with new challenges and opportunities to grow and learn. He saw Pointe Realty Group as a place to conquer new challenges, broaden his horizons, and be a part of a supportive and encouraging team. Click below to learn more about Logan!

Rent@PointeRealtyGroup.com
Office: 434.447.5600
Facebook
Record Breaking Month.
Our property management team broke our own record by renting a total of 27 homes in the month of May! Do you have property to rent? Our team wants to help you! We work hard and treat our clients the best! Contact us today!

Kim@PointeRealtyGroup.com
Cell: 434.865.0058
Office: 434.447.5600
Facebook
Pointe Realty Group South Hill Newsletter.
In April, we officially launched our monthly newsletter to keep you informed of the most recent real estate and property management news for Pointe Realty Group South Hill! Stay in the loop with monthly updates & happenings. For daily updates, visit @pointerealtygroupsouthhill.
Check Out Our Latest Rental Properties.
Our property management team is ready to help you find your dream rental. For a complete list of our current rental properties, visit PointeRentals.com or our Facebook for daily updates. When visiting our website, you can search our current availability or enter in your search criteria to find your perfect rental.
South Boston Cottage.
Conveniently located near Highway 58 and Highway 501, this lovely 1 bed, 1 bathroom cottage has a fully equipped kitchen with granite countertops and stainless-steel appliances. See more here.
Newly Renovated.
This newly renovated 2 bedroom, 1 bathroom home located in Chase City, VA includes beautiful hardwood floors and an outside deck with a beautiful view. See more here.
Halifax Hotel Apartment.
Located on S King Street and Pittsylvania Avenue in Historic Downtown Halifax, this 1 bedroom, 1 bathroom contemporary apartment is move-in ready. See more here.
Warrenton Village Apartment.
This lovely newly renovated 2 bedroom, 1 bathroom apartment is located in downtown Warrenton, NC minutes from local shopping and dining. See more here.
Contact Us Today.
Meet Kim Smiley, Vice President of Property Management for Pointe Realty Group South Hill. With over 11 years of experience, Kim's commitment is to provide impeccable customer service, superior quality, and personalized touches to each of her clients' needs while bringing all facets of the business in compliance with the Virginia Landlord Tenant Act. Contact Kim Smiley today for all of your property management needs.

Kim@PointeRealtyGroup.com
Cell: 434.865.0058
Office: 434.447.5600
Facebook
Client Testimonial.
Our Property Management team strives to provide the highest and best customer service for all our clients. We want to make your rental experience enjoyable and easy. The best compliment we can receive is a 5-star review and referrals. Click below to leave your 5-star review!
#RentwithKim #PointeRealtyGroup #PointeRentals #SouthHillRentals#LakeGastonRentals