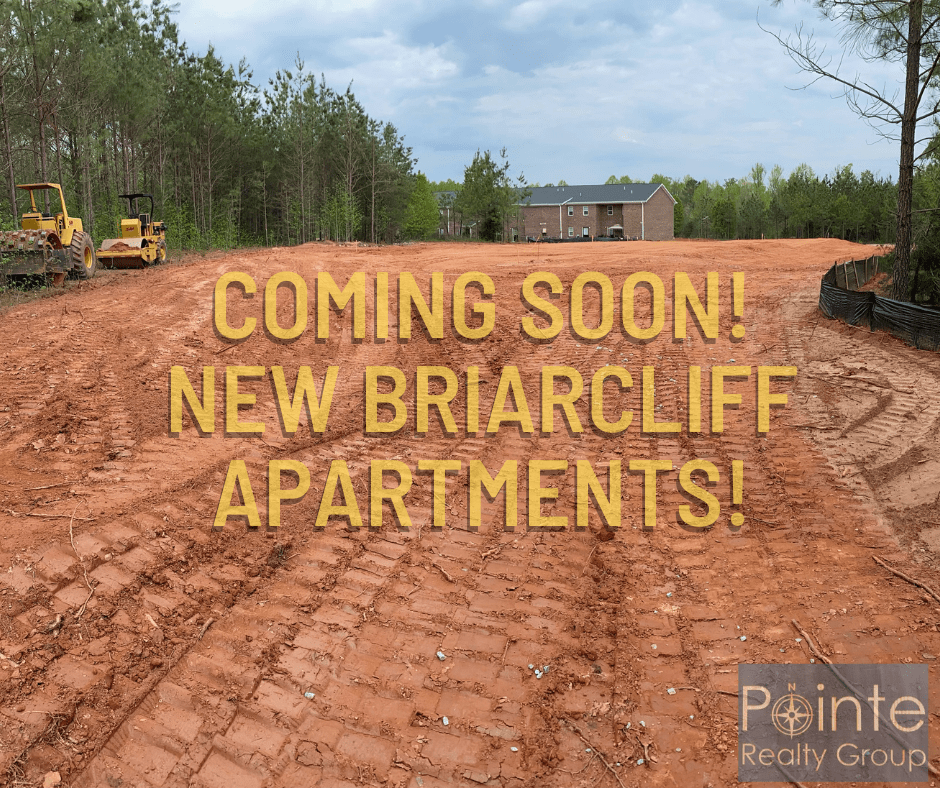 Pointe Realty Group is thrilled to announce the beginning phase of new construction at BriarCliff Apartments. If you are new to the area and looking for a nice affordable apartment in a great location.
Pointe Realty Group will be honored to work with you as construction is expected to be completed around October 1, 2021. The 16-unit addition to the BriarCliff Apartment complex offers modern style two- bedroom, two-bathroom apartments with all new appliances. The second-floor apartments even offer spacious balconies.
The complex provides each of its residents with a sense of privacy while being conveniently located within the town limits. BriarCliff is a few short miles from all of the small town charm that South Hill offers.
Located only minutes away from local restaurants and shopping experiences, this location would be the perfect place to call your new home when they become available for rent on October 1, 2021.
While it is good that Mecklenburg County continues to grow with the arrival of new businesses and corporations, there remains a need for housing in this community. Pointe Realty Group remains committed to working with Residents and potential investors to fill the overwhelming need. Last month Pointe Realty Group in South Hill rented out 26 homes and is currently managing over 307 properties.
If you are interested in renting a home or having Pointe Realty manage your rental property please visit www.PointeRentals.com or contact Pointe Realty Group's Property Management Division at 434-447-5600.
#RentwithKim #PointeRealtyGroup #PointeRentals #SouthHillRentals#LakeGastonRentals